The GCAYP is a group of Young Professionals working to create a thriving community in and around the Grove City Area through community service, networking, and professional development opportunities. Our group is focused on individuals ranging from 21-40 years old that work or live in the Grove City Area.
GCAYP offers several networking opportunities throughout the year, including sporting events, social activities, educational programs, volunteer opportunities and joint events with other  groups in the area. Register to attend one of our upcoming events now.
Ready to Become a YP Member?
Sign up for a free membership! Or give us a call at 614-875-9762 Opt. 3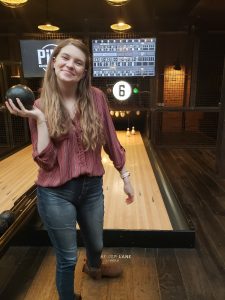 Brittany Pollock
Committee Member
Alex Varney
Committee Member
Sponsorship Opportunities
Check back soon to see the exciting sponsorship opportunities for 2023!
Sponsorship is open first to businesses of current GCAYP members that are also Grove City Area Chamber of Commerce members. Any available sponsorships then will go to businesses of GCAYP members that are not GCACC members and lastly, any available sponsorships will be opened to GCACC member businesses that do NOT employ members of GCAYP. All publications and ads will be done in the Young Professionals publications, website, and social media pages, not the Grove City Area Chamber of Commerce.
Thank You to Our Supporters