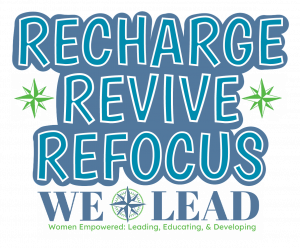 Thank you to everyone that supported and joined us at our 9th Annual Women's Business Forum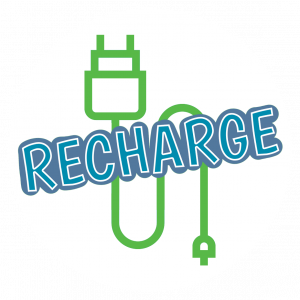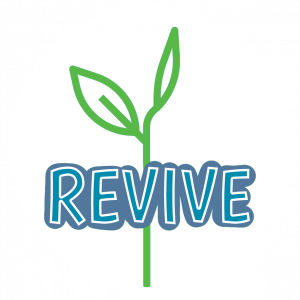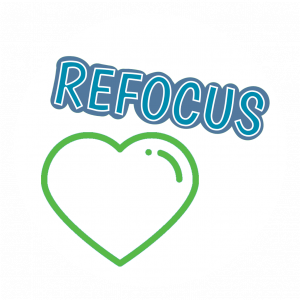 Keynote Speaker: Tauana McDonald, Mount Carmel Grove City President, and COO
We're excited and delighted to have Tauana McDonald join us for WE:LEAD. As a leading woman in business leadership right here in Grove City, we can't wait for the experiences and wisdom she will share with us on October 6.
Tauana McDonald is the president and chief operating officer of Mount Carmel Grove City Hospital.  McDonald oversees the operational, strategic and financial performance for Mount Carmel Grove City.  She also provides oversight for the Mount Carmel Franklinton ED and the Hilliard ambulatory campus.  Prior to joining Mount Carmel Health System, McDonald spent 14 years at Trinity Health's system office.  In her last role as senior vice president, Clinical Business Operations for Trinity Health, she was responsible for building and leading an integrated business infrastructure for the models of care supporting the transition from volume to value and was the executive in charge of Bundled Payments for the Trinity Health.
Prior to joining Trinity Health, McDonald spent several years with Deloitte Consulting as a senior manager in the firm's health care practice.   McDonald started her career as a sales representative with IBM.
In 2016, McDonald was recognized by Modern Healthcare as one of the Top 25 Minority Executives in Healthcare.  She is also a Fellow of the American College of Healthcare Executives. McDonald holds a B.A. in Human Biology from Stanford University and obtained an MHSA from the University of Michigan's School of Public Health.
Tauana is married and the mother of two children, one of whom attends the University of Michigan and the other attends The Ohio State University.
Session Presenter: Dr. Ellie Scott, Stringtown Animal Hospital
Sponsored by: Pencil Point Marketing
Not only is Dr. Ellie Scott presenting, but her business Stringtown Animal Hospital is this year's presenting sponsor of the WE:LEAD Forum. Dr. Scott is excited to be in a position to sponsor, and present, and shared these thoughts with us:
"When women work together amazingly awesome things happen. We are so happy and proud to be able to contribute to this forum. As a 100% woman-owned small business in Grove City employing thirty women, we believe in women supporting women."
Presentation Title: Rediscover Your Cheering Squad
Description: Two, Four, Six, Eight…Who do we appreciate? YOU. That's right. You are the number one person in your life. It's time to rediscover the reason you love the people around you. And well, maybe what it is about the people you don't enjoy so much. Dr. Scott will delve into the common personality traits that attract us to others. She will review the strengths of each type and where they will support you the best in your life. Now is the time to seek out those that compliment you the most and forget the rest.
Dr. Ellie Scott lives for happiness. She made her childhood dream a reality when she graduated from the Ohio State University, College of Veterinary Medicine in 2001. With the purchase of Stringtown Animal Hospital a few years after graduation she expanded that dream to business ownership. Her primary goal is to celebrate everyday life and inspire like-minded enthusiasts. She is also the "Curly Girl Vet" and provides at-home tips and fun to people that are passionate about pets.
Session Presenter: Rachel Kutay, My Business Resource
Sponsored by: Caroline Shroyer, Nexthome Experience
"I'm excited to present and discuss the skills needed to be confident leaders in times of uncertainty. I can't wait to network and learn with all of the women in attendance!" -Rachel Kutay
Presentation Title: Recharging at Work: Keys to Confident Leadership
Description: This presentation will cover key skills that we can work on building to get us through tough times and lead confidently. Our objectives will be learning how to build resilience in yourself and others, the importance of self-care, and the management skills needed to be confident leaders in times of uncertainty.
Rachel's Bio: Voted one of the "20 People to Know in HR" by Columbus Business First, human resources expert Rachel Kutay is a business owner and consultant. With a deep background in business, leadership, and human resources, Rachel's career has touched a variety of industries with experience in marketing and advertising, design and architecture, commercial contracting, and healthcare, among others. In addition to a Bachelor's in Leadership and Management, Rachel holds several certifications including a Lean Manager Certification and the Senior Professional in Human Resources (SPHR) designation. Rachel is passionate about helping her clients find success in growing their employees, teams, and businesses.
Session Presenter: Katie Browder-Person, Owner of Katbro Consulting
Sponsored by: Rachel Kutay, My Business Resource
Presentation Title: Reinvent Yourself in an ever-changing market: Personal branding for the modern businesswoman.
Description: As we all recover from a very uncertain year and a half, especially in the professional world.  You may be finding yourself feeling stuck, confused, and in the perfect position for a personal brand RESURRECTION!
This topic will cover the relevance of a personal brand. What is it? Why it matters? Identifying what makes you different, understanding what your current brand is saying about you, How others perceive your personal brand, and how to develop a plan of action on to reinvent yourself.
Katie's Bio: Katie Browder- Person has over 15 years of hands-on Marketing and Community Relations experience. Her experience includes organizing press conferences, media relations, brand development, and community relations. In 2014, Katie decided to turn her love for helping businesses grow into a full-service agency, KatBro Ltd.   KatBro assists growing businesses to find their voice in the online and offline marketplace.
Katie believes in giving back to the community that raised her. She is involved with many Central Ohio nonprofits organizations and faith-based organizations. She is currently a training advisor for the Central Community House in the area of marketing and social media, as well as contributing member of the Women's Business Center (WBC).
Shelley Davis, Construction Project Analyst - Elford, Inc.
Sponsored by: Jeffrey Tadlock Photography
Presentation Title: I've Got Your Back – Empowering Women in  Construction
Shelley has been a Project Analyst at Elford for almost four years.  Before joining Elford, she was a Controller for a steel fabricating company for 15 years.  She started her career as a General Contractor in Grove City and was there for 14 years.  She has an Associate Degree in Construction Management and is finishing her Bachelor's in Leadership and Management at Franklin University.
Through her 36 years in the construction industry, Shelley has learned to successfully navigate being a woman in a male-dominated industry.  She has used this experience to empower and encourage other women in this industry.  She is a strong advocate for diversity, equity, and inclusion in the construction industry.  She is a proud member of the Women Builders of Elford, who work to improve the culture and acceptance of women in the construction field.  The group also works with non-profit organizations to encourage and support young women in their journey of self-confidence, strength, and empowerment.
Shelley lives in Grove City with her two psychotic cats.  She is the mother of two successful daughters and three grandchildren, who keep her life interesting.  Shelly is also on the Board of Directors for the Grove City Area Chamber of Commerce and loves volunteering in her community.  She serves on the Public Policy Committee at the Mid-Ohio Food Collective and is passionate about serving their causes.

'Refresh and Revive Station' sponsor

Book Nook – Meet the Authors' sponsor