Women Empowered. Leading, Educating, & Developing
Each year, this locally respected event brings women in business together to network, learn and grow.
The Annual WE:LEAD Women's Business Forum features a dynamic keynote speaker following by multiple breakout sessions led by esteemed women in the Grove City and Central Ohio business communities.


WE:LEAD is: 
A leadership committee of The Grove City Area Chamber of Commerce.
A group of volunteers dedicated to providing quality professional development opportunities that focus on issues facing women in business today.
A women-centered initiative whose mission is to provide education, mentoring, and connections for women in business.
A Committee actively addressing the Chamber's mission of creating a positive environment for the development and success of business, with the added focus of empowering women in the workplace.
A team working collaboratively with the Chamber Staff in order to tailor programming to the topics, resources, and learning opportunities in highest demand to our members.
A team creating, developing and executing various professional development opportunities aimed to educate and empower women in business, advance women's leadership, inspire conversation and connections, and promote development and growth among business women in the Grove City area.
A team committed to Building Connections!
Watch Chamber newsletters for information on additional programming throughout the year with an emphasis on strengthening relationships within the. business community!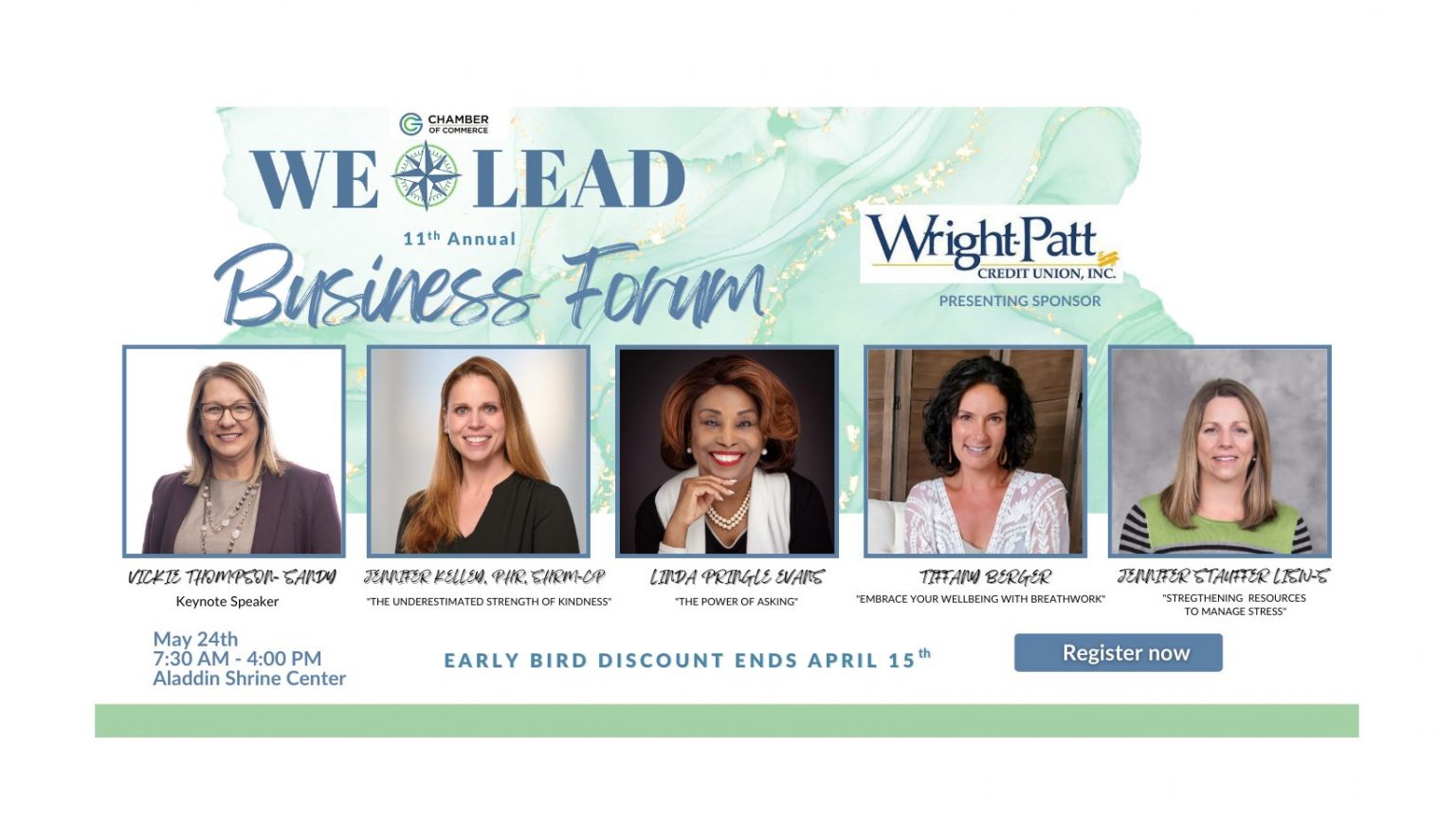 Sponsorship Opportunities
Looking for a way to support local events AND get impressions with your target audience? Sponsoring a GCACC event is a wonderful and affordable opportunity to support our networking, community, & outreach programs and events. Supporting WE:LEAD brings women in business together so they can share their expertise, knowledge and success! Sponsor an event today!