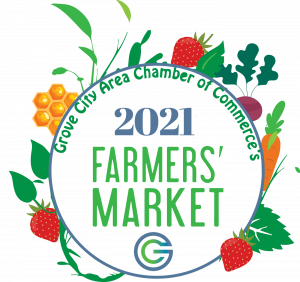 We are excited to announce that our award-winning                           Farmers' Market begins on May 15th! 
A blend of the traditional 'Walk Thru' market that we all love along with a 'Pre-Order / Pick Up' option as well... it's the best of both worlds!

VENDORS: Last year, even under tight Covid safety orders, we saw an average of 500-700 shoppers each Saturday. It's fun and easy to become a GCACC Farmers' Market Vendor! Download the Vendor Application below and join us this spring and summer for the multi award winning Grove City Area Chamber of Commerce Farmers' Market!
SPONSORS: Imagine thousands of shoppers, website visitors and social media followers all viewing YOUR business name and logo for a full 17 weeks! Stop imagining and turn that thought into a reality as a GCACC Farmers' Market Sponsor. Click here to learn more about Farmers' Market sponsorship opportunities for every business budget Sponsorship Info . Download Info & Application below.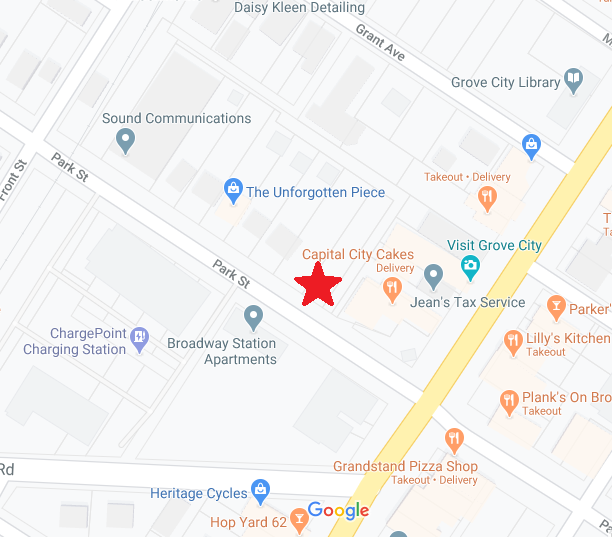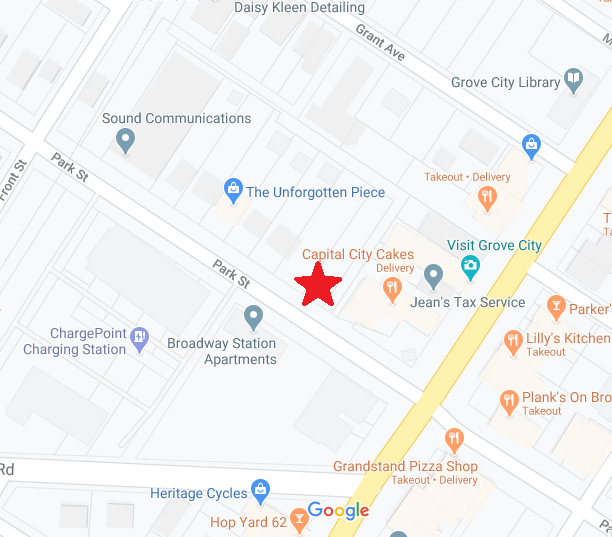 2021 Market Opens             May 15th!
3444 Park Street 
You'll find us in the large parking lot between Broadway Station Apartments and the Grove City Library.  There's plenty of free parking
Like the rest of the world, we're "rolling with the punches" and "thinking outside the box". 
Here at the Grove City Area Chamber of Commerce and we're excited to introduce you to this year's Farmers' Market which includes both a live walk thru style markets as well as a virtual, pre-order / pre-pay drive-thru-style market.
From peaches to homemade jellies and baked goods, and tomatoes to sweet corn on the cob, the annual Grove City Farmers' Market offers unmatched quality and variety.
For 32 years, area farmers have partnered with the Grove City Area Chamber of Commerce to bring the best of spring and summer's harvest to the streets of the Grove City Town Center.
2021 Farmers' Market Opens May 15th