The Grove City Area Chamber of Commerce hosts events and programs and provides resources to support and fulfill our mission statement:
To create a positive environment for the development and success of a business.
The Grove City Area Chamber currently serves over 650 members ranging from small businesses to individuals and from non profits to large corporations.  See our benefits below find out how Chamber membership may benefit your business.
Attend and/or host a Chamber Network Event, Lunch 'N Learn, After Hours or Open House
Meet other business members and community leaders by attending or volunteering at one of the Chambers Signature Events
Build connections in the local business community by joining our Ambassador Team or share your expertise by joinig committee
Event sponsorship opportunities
Host your Ribbon Cutting and Grand Opening
Post a 'Job Opening' through the Chamber website
Savings on health, vision and dental insurance through our Group Rating Program
Up to 53% savings on Workers' Compensation through our Group Rating Program-CareWorks
Member to member discounts
Advertising savings in local publications including:

Grove City Record
Southwest Messenger
Town Money Saver
Chamber Publications both print and digital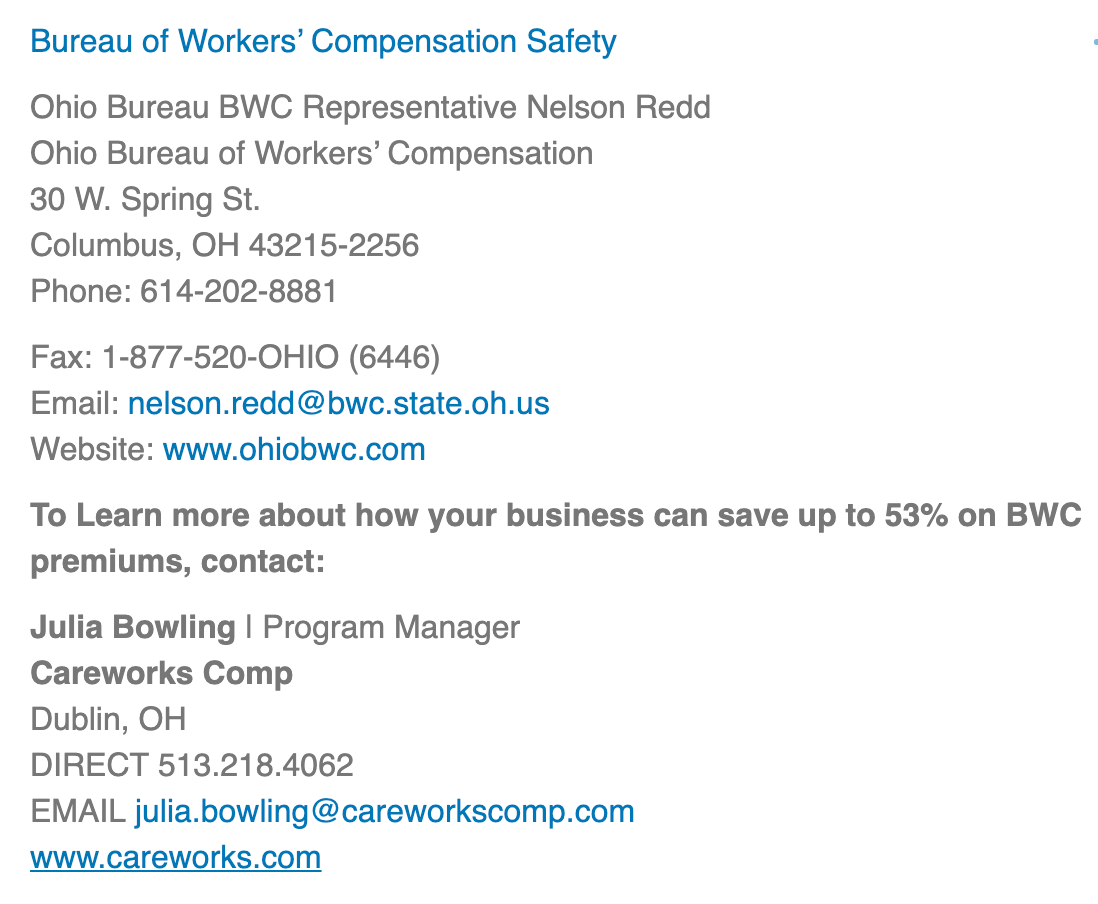 SOCA Benefits
Hear how your local Grove City Area Chamber is offering the great benefits of SOCA and how that can benefit you and your business.
The Grove City Area Chamber of Commerce is a non-partisan Chamber.  However, we actively seek ways to serve as an advocate, link and resource for businesses with the City, Township, County and South-Western City School District.
Small Business Development Center: Free business advisory services to the Grove City business
TABLE TALK LUNCH 'N LEARN SERIES Educational/informational virtual Table Talk Lunch 'n Learns
SOUTHWEST COMMUNITY LEADERSHIP PROGRAM 9 month leadership training with local experts, group community service project and lots of great networking
WE:LEAD (Women Empowered: Leading, Educating and Developing) providing opportunities throughout the year for women to network, learn and serve
Chamber Weekly Connection sent electronically to all members and their reps keeping you updated on events, programs, opportunities, etc.
Chamber Business Connection – the only Chamber published e-business magazine in central Ohio
The Chamber website
E-blasts with event announcements, special advertising and sponsorship opportunities and other Chamber specific news
Personal visits from our Chamber Ambassadors at your place of business to answer your questions about the Chamber and business community
Questions about these benefits? Call the Chamber at (614) 875-9762.