Hometown Dollars Summer 2021
Thanks to our partnership with the City of Grove City, we're very excited to bring this program back for another round of gift certificates that will double your money and support our local community small businesses.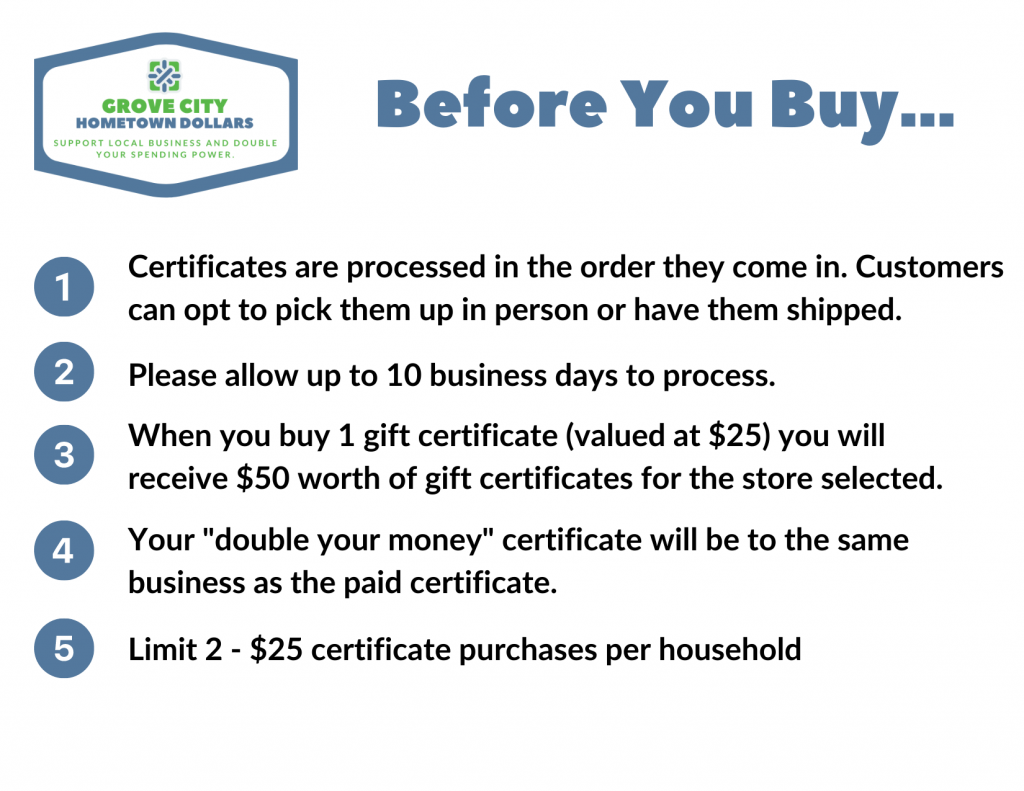 Stores available for your gift certificate selection are listed below. Certificate purchasing is BOGO (You pay $25 and receive $50 in value for the store you select)
Limit 2 certificates
(2 stores, $50 value or spend all your money at 1 store, value limit $100)
Have a few more questions on how this works?
Give our office a call at (614) 875-9762. 
The Full Details, Rules & Regulations for Members
Participant Digital Promotion Kit