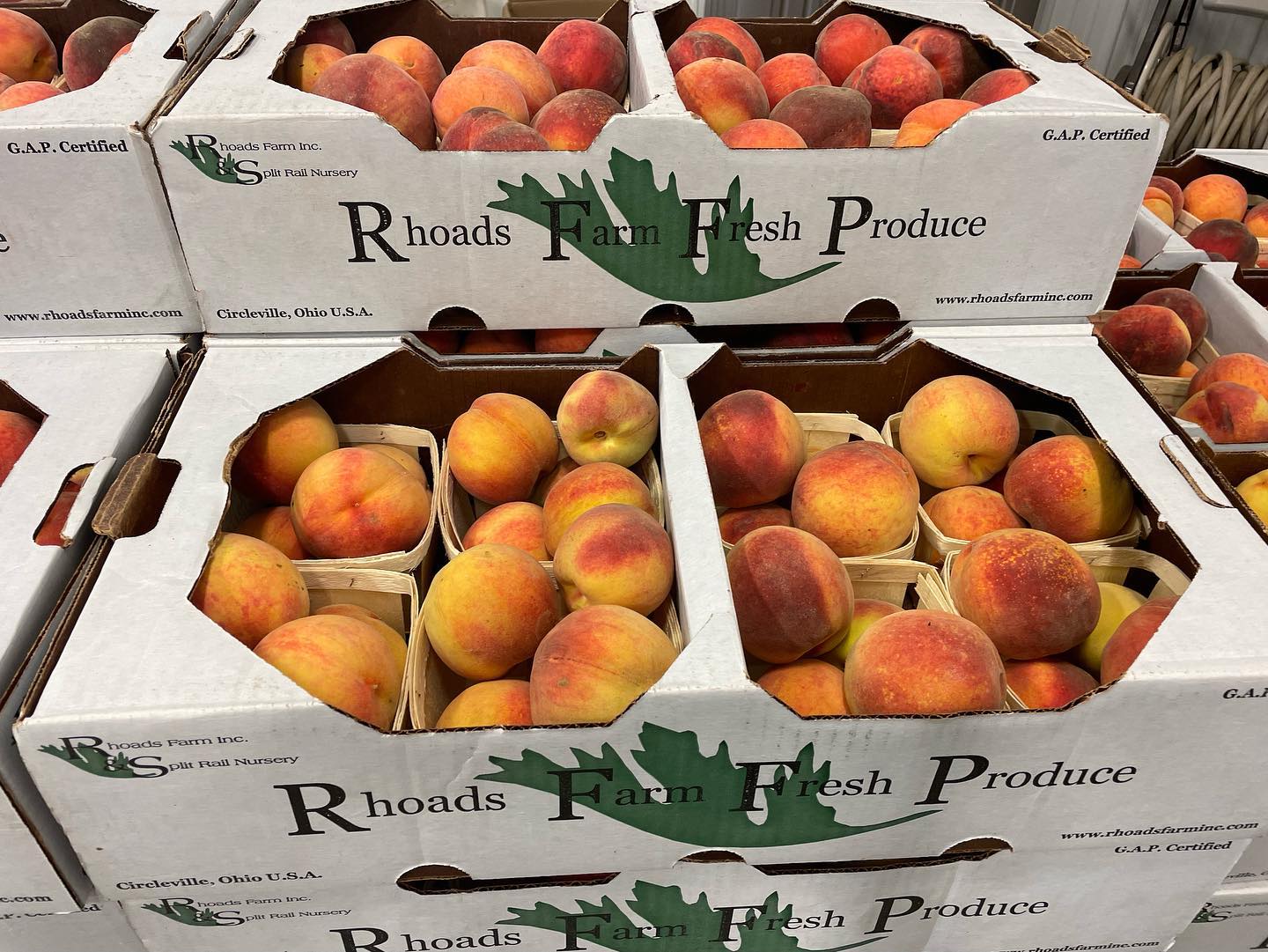 Rhoads Farms/ Split Rail Nursey
In 1958 Circleville, Ohio was the home of an ambitious 9 year old by the name of Brent Rhoads. His family had a small farm, and he decided that he was going to start an open air stand to sell the home grown fruits and vegetables from the farm. His father and mother, Robert and Lurose, along with his grandfather, Bill Friece all pitched in as well. That summer of 1958, Brent was up with the sun, picking corn and making sure that the stand was open by 10:00am. Each evening at dusk, it was closing time. This open air stand became a community fixture, when in 1961 it reached the point where it was time to grow.
A 10′x15′ building at the corner of Hitler Rd. and St. Rt. 56 was the new site for Rhoads Farm Market. In addition to homegrown fruits and vegetables, the family began to offer their own whole hog sausage along with Amish meats and cheeses. Additionally, they began to offer bedding plants.
Days at the Market: May 13- September 9
Visit their website: rhoadsfarminc.com/welcome-to-rhoads-farm