Chamber & SBDC Partnership:
Webinar Series Begins April 20!
We're excited to announce that the SBDC will be holding three webinars for GCACC members the week of April 20! This is a great way for us to partner with the SBDC and give you access to many of their experts. Topics to cover include access to capital resources and business decision making in short and long term.
Each webinar will begin at 2 pm and last for 30-60 minutes. Use the registration links below for each day:
In Ohio, there are 4,450 confirmed cases, 371 ICU admissions, 1,214 hospitalizations, and 142 deaths as a result of the COVID-19 pandemic. More data is available on the COVID-19 Dashboard HERE.
The amended Stay at Home order goes into effect tonight at midnight, including the new Dispute Resolution Commission. There are new requirements for retailers in this order, including determining a maximum number of customers allowed in the store to account for proper physical distancing. The permitted occupancy must also be posted. A copy of the order and a summary document is attached.
The Dispute Resolution Commission will evaluate and render guidance in situations where two local health departments have come to a different conclusion for similar businesses on what is or is not an essential business. To submit a dispute, fill out this Dispute Resolution Form and submit it to Dispute.Resolution@odh.ohio.gov.  Attached is more information.
Under the Stay at Home order, all travelers arriving to Ohio are instructed to voluntarily self-quarantine for 14 days. This does not apply to persons who as part of their normal life live in one state and work or gain essential services in another state. Visitors are instructed not to travel to Ohio if they are displaying symptoms.
Seven inmates at the Elkton Federal Correctional Institution in Columbiana County have tested positive for COVID-19 and dozens more have shown symptoms. There have been three deaths. This is not a state facility, but Governor DeWine has authorized the Ohio National Guard to assist until more federal support arrives
Additionally, Governor DeWine announced that Ohio may release some of the state's inmates after five prisoners at the Marion Correctional Institution and other state correctional institutions have tested positive for COVID-19. Prisoners under consideration for early release include those who are serving time for a nonviolent offense and those who might be getting close to a release date. There will be more information on this tomorrow.
Attached are the following documents: An updated COVID-19 checklist for businesses/employers and information on the new "Ohio Find It Here" campaign to help residents support local businesses.
As always, Coronavirus.Ohio.Gov and the Department of Health hotline, 1-833-4-ASK-ODH are great resources for those who have questions.
We here at the GCACC care about your business, your employees and the central Ohio community.  We are committed to bringing you the resources you need to keep operating your business at a full speed, even during the Cornavius pandemic.
As always, we are your partner in building and maintaining a strong, stable and productive business.
Resources for Chamber Member's Only
Community Resources

Coronavirus (COVID-19) Frequently Asked Questions from the BWC
To minimize the spread of coronavirus (COVID-19) and continue business operations, our BWC staff is now teleworking. While we may be operating from a different physical location, we do not currently anticipate major issues with continuing to provide our employers, injured workers, and the many others we serve, with service.  Learn More

How your health plan helps you handle COVID-19 Here are just a few ways you can count on your benefits right now
Coronavirus is a type of virus that causes respiratory illness — an infection of the airways and lungs. COVID-19 is a new strain of coronavirus. It's part of the same family of coronaviruses that includes the common cold. Find out more about it and how you can look after yourself and those you care about at anthem.com/blog or the CDC website at cdc.gov/coronavirus.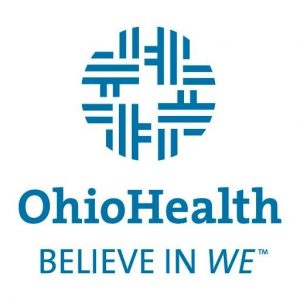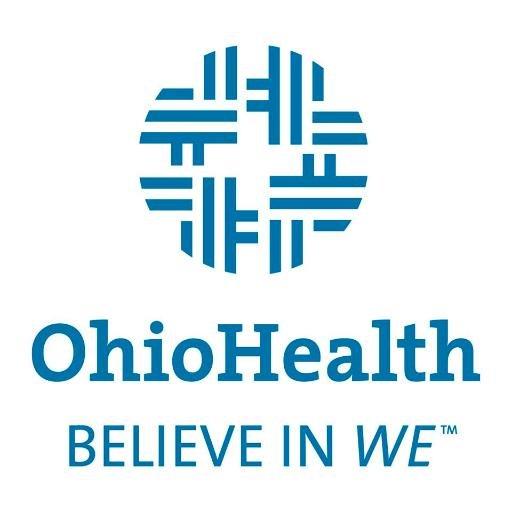 Ohio Health Resources
At OhioHealth, we are closely monitoring the COVID-19 outbreak in Ohio. This page contains updates about the actions we are taking at our care sites to protect our patients, associates and the communities we serve.
For updated healthcare information. link: https://www.ohiohealth.com/COVID-19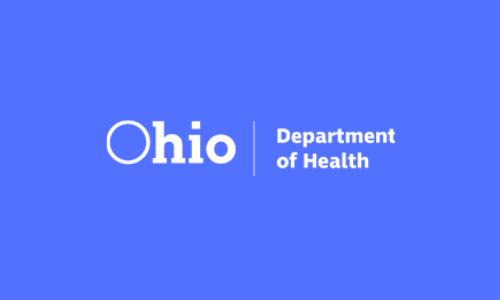 Ohio Department of Health
For the most up to date information about the Coronavirus (COVID-19) pandemic.

A statement from the Executive Director
"Grove City is home to the third-largest travel economy in Franklin County thanks to our vibrant small business community (most of our 16 hotels are considered small businesses.) 83% of companies in the travel industry are small businesses. We can minimize the recovery time for the economy if we continue to patronize small businesses, supporting jobs for our neighbors and friends.
The COVID-19 outbreak naturally has many people worried about traveling outside of their home, let alone taking a trip to visit a community, but I'll quote Governor Dewine from March 13th when he reminded Ohioans to "explore the outdoors," reminding all to keep six feet from other people to minimize exposure. As we look for ways to spend our time safely during the coming weeks, find comfort in the Altogether Adventure® Grove City is known for; enjoy the fresh air as you wander through the Gardens at Gantz Park; get a dose of vitamin K on a stroll at Henceroth Park; have a family picnic at Scioto Grove Metro Park; say "hello" to the bison at Battelle Darby Creek Metro Park (stay six feet away from people and bison!); head to Breck Community Park so Fido can stretch his legs too! It's easy to fuel the economy and help small businesses when you grab lunch or coffee from a local restaurant and enjoy it as you visit a different park each week - shake off the cabin fever while you let your spirit soar. Inspire others to find unique ways to enjoy the solitude by tagging #AdventuresInSolitude on social."
Fast facts:
Grove City is 3rd in tourism in Franklin County (Columbus and Dublin are 1 and 2)
We have 16 going on 18 hotels/motels
83% of companies in the travel industry are small businesses
First workers to feel the impact of this crisis will be low-wage earners
Minimize economic recovery time and help small business by continuing to patronize local business
Gov. Dewine said "explore the outdoors" which is what we are known for, enjoy local fare while exploring the outdoors in Grove City
Thank you, thank you, thank you!!
,
-A
 Our COVID-19 page url is:
http://visitgrovecityoh.com/about/coronavirus-covid-19-information/
General url:
Amanda Davis, CMP, CTA
Executive Director
Guidance for Businesses and Employers to Plan and Respond to Coronavirus Disease 2019 (COVID-19)
Source: SBA.com
As business owners, we are no strangers to being alone. But let's face it, at times like this we can get a lot of comforts sharing our challenges and reassuring each other that there's a light at the end of the tunnel. If you're feeling overwhelmed and a bit isolated, here are three ways you can feel more connected on Alignable:
Source: Alignable.com